VISTA CELESTIAL BOUTIQUE HOTEL
UVITA | COSTA RICA
NEIGHBORHOOd | PACIFIC OCEAN HEIGHTS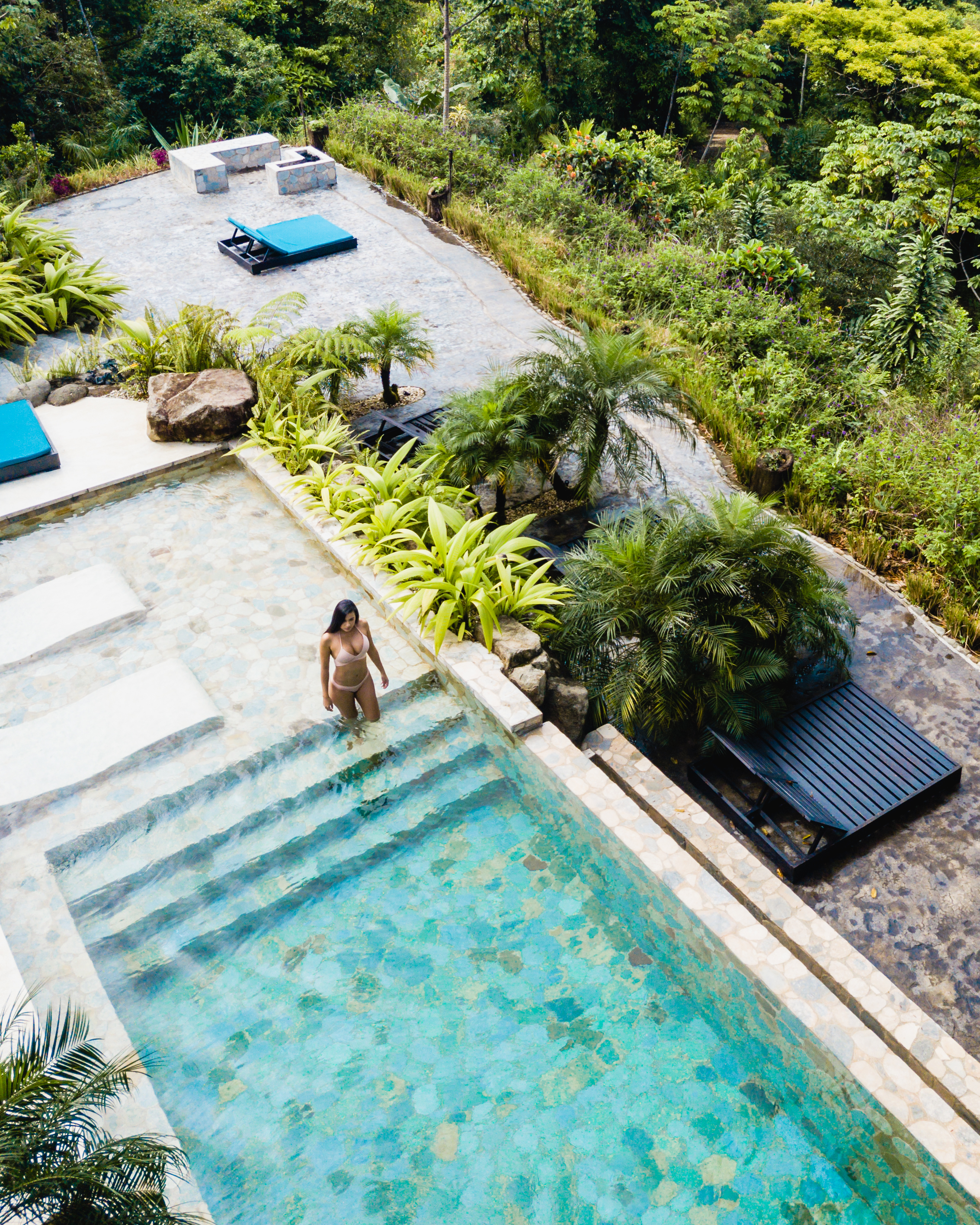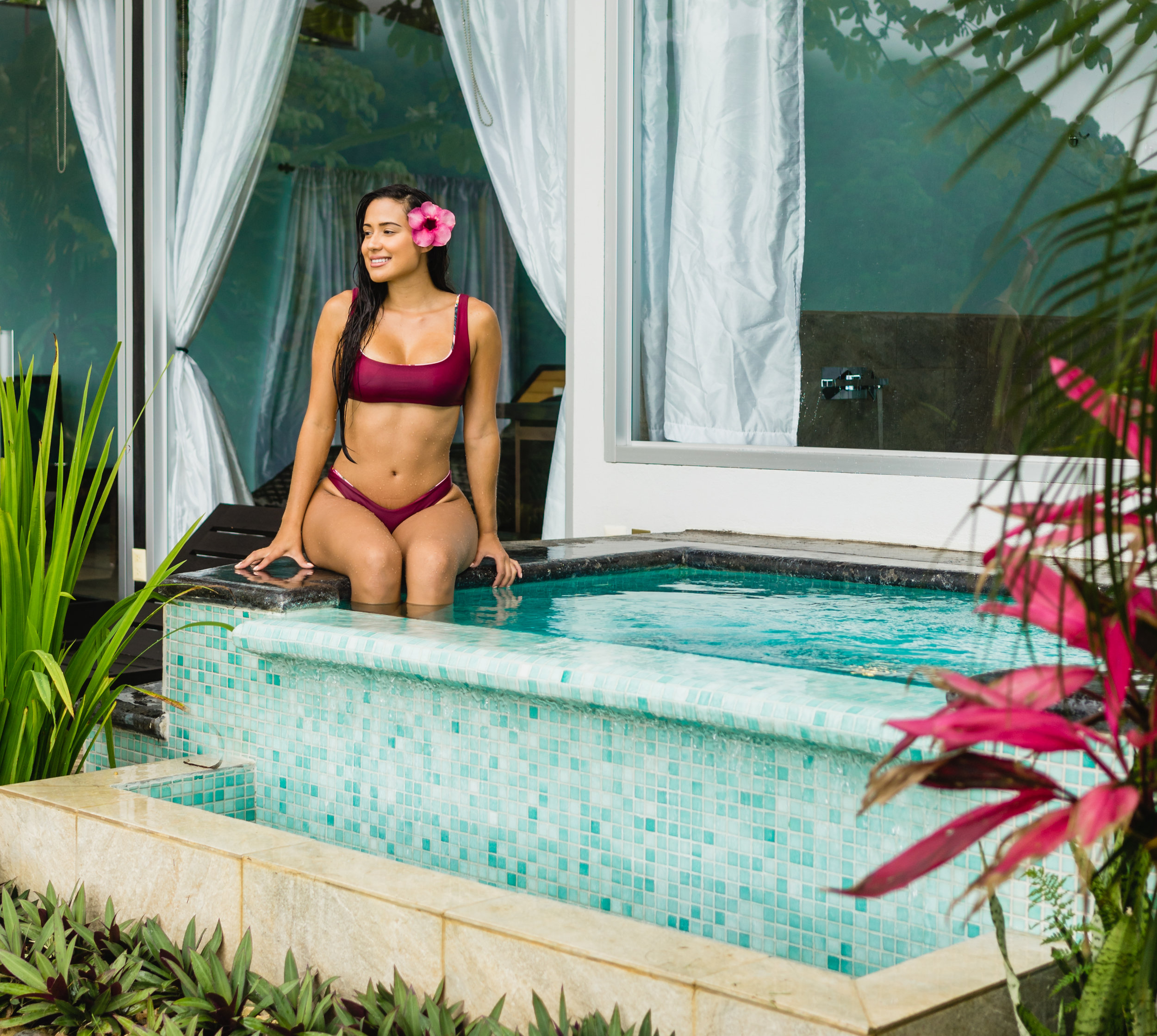 WHAT TO KNOW
PROPERTY SIZE: 5 Private Villas
ROOM STYLE: Classic
VIBE: Sophisticated
WHAT TO LOVE
Vegetarian & Vegan Friendly Cuisine
Breathtaking Jungle Canopy Views
Fresh Saltwater Pool
LUXWT AMENITIES
All LuxWT Guests Receive:
For 2017-2018: Five Night Wellness Package
5 Nights in Private Hacienda
90 Minute Massages p.p.
Body Scrub or Mani Pedi Service p.p.
Organic Power Smoothie/Day p.p.
3 Dinners for the couple at our restaurant/lounge
Bird Watching or Hiking or Waterfall Tour
hotel features:
AT THE HOTEL
Spacious 1000 sqft private villa with panoramic views, terrace, infinity Jacuzzi
Ocean views, direct view of famous Whale's Tail, and Jungle Canopy views
2 queen size beds (one is a murphy bed that folds down from the wall if needed)
Custom designed comfortable beds with top quality mattresses and linens
Service bar in the villa (microwave, coffee maker (we roast our own coffee), fridge)
A/C, however, our elevation allows for nice breezes and great comfort natural beauty sleep
Free standing tub for 2 and rainfall shower with spectacular views
Infinity Jacuzzi (cold or hot) and rainfall shower on villa terrace with huge views
Tropical setting with flora and fauna all around (13 acres with many trails to explore)
Organic drinks & cuisine at our 'guest-only' restaurant
Fruit, Veggies, Herbs grown at the property (try our sugar cane press)
Swim up bar and beautiful saltwater pool with Jacuzzi and waterfall feature
LUXWT Prime Review
By: Jeremy Austin & Angie Villa @jeremyaustiin @missangievilla
Located in Uvitas, Costa Rica 2000ft above Costa Ballena is Vista Celestial. This boutique resort has 5 haciendas or villas that are private, secluded and very well maintained. Vista was built and designed by the owners themselves, who both shared the dream of traveling the world. Along their journey they fell in love with Costa Rica and decided it was the perfect place to build their luxury villa getaway.
THE VILLAS
These secluded villas are nestled in the Costa Rican mountain tops surrounded by an exotic ecosystem. Each villa comes with floor to ceiling windows and glass doors that open up to panoramic views of the famous Whale's Tail beach, jungle mountainsides, and cloud forests above. You will also find a free standing tub/shower; lay out terrace, and a private outside infinity plunge pool. The interiors and finishes were actually sourced from a reforestation farm.
FOOD AND POOL
The guest only restaurant is chic and positioned steps away from the pool. Here you will find delicious authentic organic dishes made fresh upon request. There are also great western dining options made with a slight Costa Rican touch. At night LED and torch flames light up the restaurant and pool area giving it a very welcoming and warm touch. Fresh fruits and refreshing infused water are always available at the bar. The infinity pool and waterfall Jacuzzi are stunning and offer incredible views of the outer lying scenery and coastline.
IN OUR OPINION
WHAT WE LOVE
All rooms come with unique organic fruit shampoos, soaps and lotions sources by the resort.
The food and drinks were amazing. (Vegetarian and vegan friendly.)
WiFi throughout the resort.
Outstanding service.
Villa Tropical was our favorite room. It's located on the right corner with amazing views and ample.
WHAT YOU SHOULD KNOW
3 hour distance from the San Jose Airport
Average cost off transfer from airport to resort $150-300 (One way). Due to the steep mountain top location, a 4×4 is a must.
Highly recommend to rent a vehicle as transportation is very costly in Costa Rica (4×4 capabilities)
One of Costa Rica's best waterfalls "Nayauca" is only 30 minutes from resort
The food is delicious and very authentic, also offer Western style dining options.
Dry season January-April. Wet season September-December.