THE SEAGATE HOTEL
DELRAY BEACH | FLORIDA
NEIGHBORHOOd | DELRAY BEACH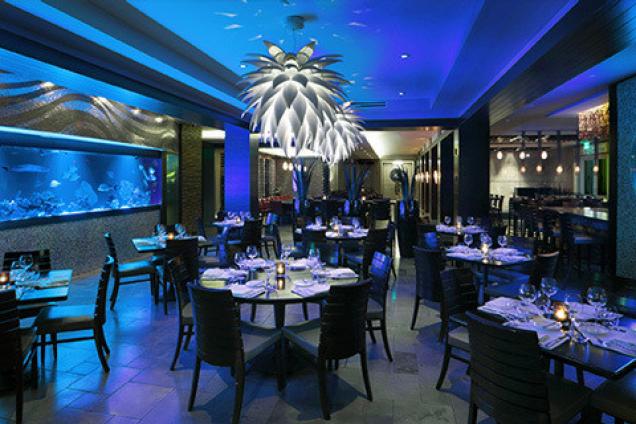 WHAT TO KNOW
PROPERTY SIZE: 154 rooms
ROOM STYLE: Sophisticated
VIBE: Elegant
WHAT TO LOVE
5-Star Service
Oceanfront Beach Club with Pool
Full Service Spa
LUXWT AMENITIES
Soak Up the Sun in Style Package:
One-night stay in Deluxe accommodations
Seagate signature beach towel
Luxury beach bag
Lip balm
Sunscreen
AT THE HOTEL
High-speed Internet
24-hour valet*
Twice-daily housekeeping
Business center
Concierge
Newspaper delivery
Luxury car service**
24-hour room service
etc. café & gifts
The Atlantic Grille
Pool bar service 11:00 a.m. – 5:00 p.m. daily
Beach Club, casual dining and patio
Beach Club, fine dining and terrace
Country Club, fine dining (open for dinner on select days)
Country Club, casual cuisine at the 19th Hole Restaurant & Bar (open for lunch daily)
The Seagate Spa
Steam rooms
Fitness centers with classes
Outdoor pools and Jacuzzi
The Seagate Beach Club
IN YOUR ROOM
SMART Room Technology
42″ HDTVs
DVD players
iHome docking stations
In-room movies
Three telephones
Mini-bars
Microwaves
Safes
LEED certified
Luxury Egyptian cotton linens
Keurig coffeemakers
Umbrellas
Glass-enclosed walk-in showers
Lighted makeup mirrors
Blow dryers
Robes
Slippers
Scales
LUXWT Prime Review
By LUXWT Staff
After a long red-eye flight that landed at 5 am, I was very tired and eager to rest my head. I knew check in wasn't until 3pm but I ended up calling the Seagate Hotel at around 7 am. The front desk staff were so gracious and told us to come to the hotel and they would try and accommodate an early check-in. Right when we arrived we were greeted by the most friendly bell-hop and he took our bags from us and escorted us to the front desk. They ended up finding a room for us and we were able to check in at 7:30am! Now that is service. We instantly knew we were in for a good stay.
Our room was a deluxe King and was probably the most spacious hotel room I have ever stayed in. The décor was very sophisticated yet subtle luxury. The bed and pillows were very comfortable and I slept so well each night. Inside the room were a mini bar that was fully stocked, snacks for purchase, and a complimentary Keurig with a variety of coffee flavors. Such a nice touch!
One of my favorite things about this hotel was the beach club. The Seagate beach club is about a mile away, right on the ocean. You can either walk to it or the hotel has a few really nice Cadillac Escalades that will drive you to it. All you have to do is go to the lobby and request a ride and usually they are ready to take you within minutes! The first day we got to the beach club we ate lunch right on the patio overlooking the ocean. The food was tasty and the service was top notch. We then walked out to the ocean but it was a little chilly so we ended up just hanging at the hotel the first day. The next day was warmer weather so we hit up the beach club first thing and ended up spending the day lounging at the beach, and the pool that is also at the beach club. They give you four complimentary towels and there are PLENTY of beach chairs. There are also rent-able non-motorized water sports at the beach too. AND they offer pool and beach side food and drink service.
Back at the hotel, they do have an onsite pool and Jacuzzi. Which is really nice if you want somewhere to lounge without having to walk or take a ride to the beach club. They also offer poolside food and drink service. Along with the pool, there is a gym and spa located on-site. I ended up getting a facial and it was excellent. The spa is very warm and relaxing. Again, the staff is so friendly and genuine. They offer you a robe and really nice sandals to wear around the spa. There is a steam room, showers, and couches to lounge in.
Another plus to this hotel is the location. It is really close to so many different shops and restaurants that are all within walking distance. If you don't want to walk around, or can't walk too far, the hotel offers complimentary driving service in the Escalade within a 3-mile radius. The hotel is right on Atlantic Ave which is a very lively street with TONS of restaurants and shops. The nice thing about the hotel is that it is towards the end of all the action so it doesn't get too loud.
Overall, the Seagate is a wonderful luxury boutique hotel with AMAZING staff, lots of activities to enjoy, great food, and an excellent choice for relaxation. I would definitely recommend this hotel to anyone who wants to recharge and enjoy a nice vacation in Delray Beach!
About the Hotel
At The Seagate Hotel & Spa, your every need has been carefully considered long before you arrive in our lobby. All hotel rooms and suites come well equipped with little luxuries like robes and slippers, iHome docking stations, a mini-bar, and Gilchrist & Soames bath products.
Twice-daily housekeeping not only keeps your room tidy, but also provides surprising touches like chocolates and a purple orchid at turndown. We'll even deliver your choice of one of six different newspapers each morning.
Looking to stay in shape during your stay? The Seagate's two fitness centers (one at the hotel and another at the Seagate Country Club) have you covered. Classes range from water aerobics to Zumba, as well as yoga classes for both young and old. Get in some laps at one of the property's three pools. Or, unwind at the Spa in one of two steam or tranquility rooms.
There's no shortage of options for dining, either. Six different venues offer a menu for every palate. Enjoy fresh seafood as you gaze at the ocean. Sample the inventive cuisine and eclectic décor of the Atlantic Grille. Or, pick up some lighter fare to take along to the beach.
Whatever you want to do, or wherever you want to go, we'll make it easy for you. Two Cadillac Escalades and the signature Seagate trolley stand ready to provide complimentary transportation between Seagate properties, or anywhere within a three-mile radius of the hotel.
The Beach Club
When you stay at The Seagate Hotel & Spa, you instantly become a member of an elite and privileged group of beachgoers. The Seagate Beach Club is a private oceanfront club located directly on the beach in Delray Beach. This newly constructed, British Colonial-style structure has a distinctly Bahamian accent, with a casually elegant interior that serves as the perfect respite from your day in the sun. Hotel guests receive all the benefits of membership, plus complimentary transportation to and from the hotel.
Membership and guest privileges include:
Access to the new clubhouse facility
Direct beach access
Ocean-view casual and fine dining restaurants
Beachside swimming pool
Towel service, chairs, and umbrellas at the pool and beach
Water sports rentals for scuba diving, snorkeling, surfing, paddle boarding, and kayaking directly behind the club
Poolside and beach beverage service
Cabana rentals
Complimentary wireless Internet access
Catering facilities and services
Special holiday events and social gatherings
Movie Night on the beach and under the stars, every Friday evening (weather permitting)
Spa & Fitness
Escape to our 8,000-square-foot spa in Delray Beach where every detail has been carefully designed to create the ideal environment for your relaxation and renewal. Feel your cares melt away as you enjoy a complete range of massage, skincare, and body treatments.
The Seagate Spa features seven private treatment rooms, a Vichy shower, and a manicure and pedicure suite. Up the indulgence factor by reserving our Spa Suite and relax in your very own retreat. To ensure the ultimate spa experience, the Seagate Spa features both ESPA and Elemis British luxury spa and skincare brands.
The pampering doesn't have to end after your treatment. Booking any of our decadent massage, facial, or body treatments grants you all-day access to an array of complimentary hotel amenities, including access to the hotel pool, jacuzzi, pool bar, fitness center, tranquility room, and steam room.
Guest Rooms & Suites
deluxe room with King bed
Presidential suite
Treat yourself to the ultimate experience in the luxurious spaciousness of the 1800-square-foot Presidential Suite, featuring a full living room with sectional sofa and a separate lavish bedroom with king-sized bed and walk-in closet. The adjoining generous marble bath offers a walk-in rain shower and bubble-jet tub. A shuttered window between the tub and the living area accommodates TV viewing on one of the suites two 42-inch flat screens. Entertain your family or friends as you would at home in the full kitchen, dining room and casually elegant parlor.
SMART Room Technology
42″ HDTVs
DVD players
iHome docking stations
In-room movies
Three telephones
Mini-bars
Microwaves
Safes
LEED certified
Luxury Egyptian cotton linens
Keurig coffeemakers
Umbrellas
Glass-enclosed walk-in showers
Lighted makeup mirrors
Blow dryers
Robes
Slippers
Scales