FOUR SEASONS RESORT CHIANG MAI
CHIANG MAI | THAILAND
NEIGHBORHOOD: MAE RIM VALLEY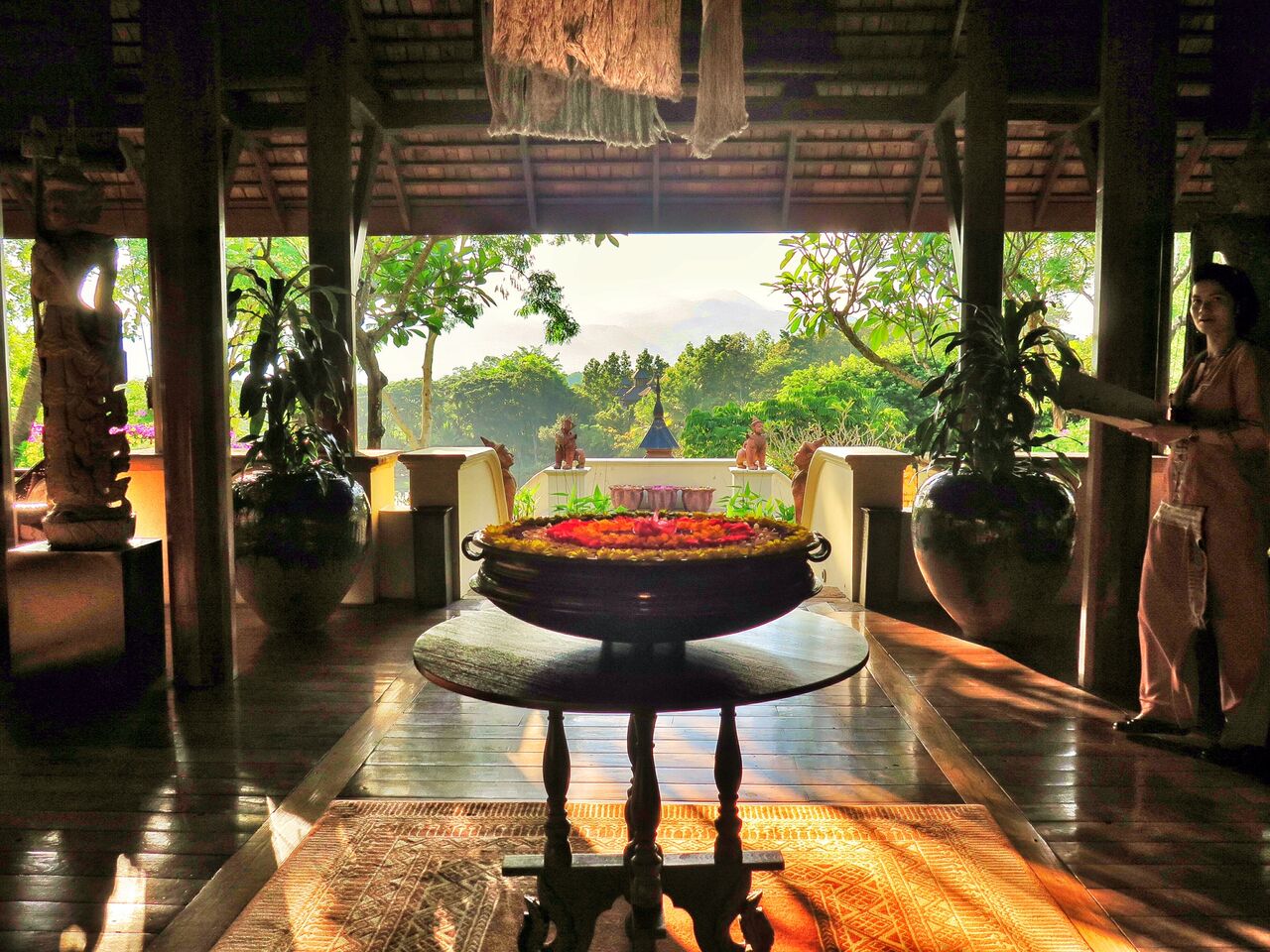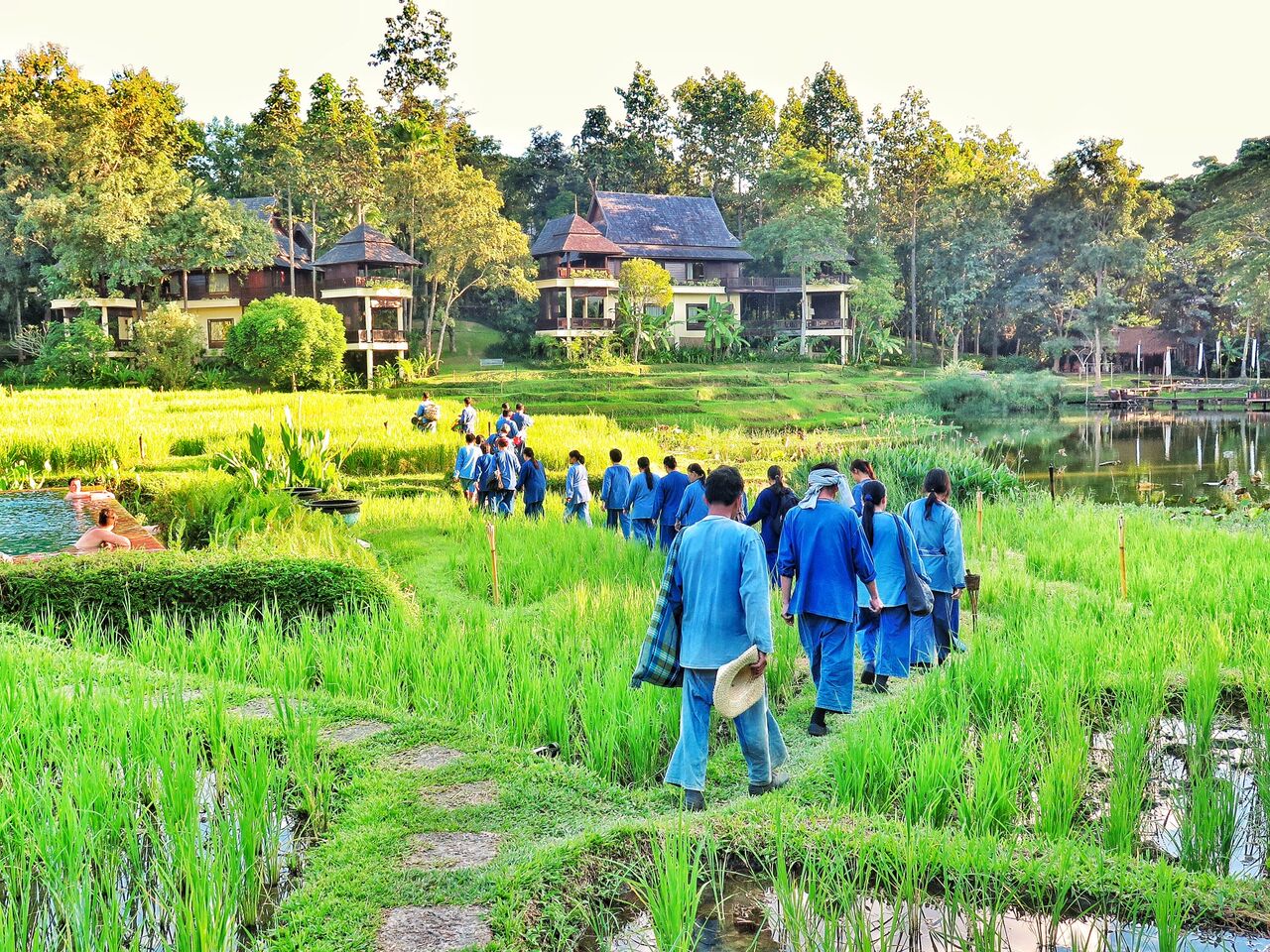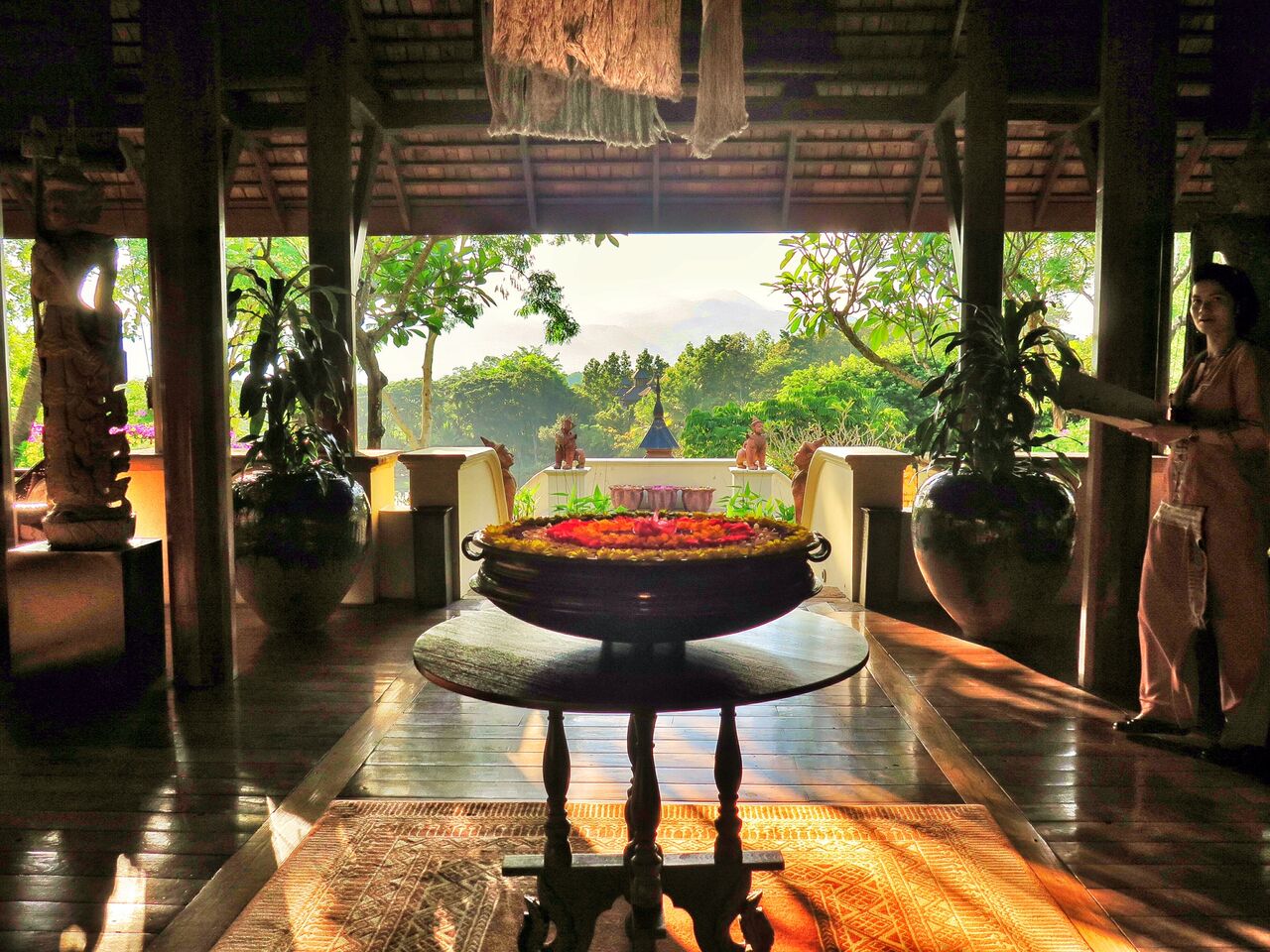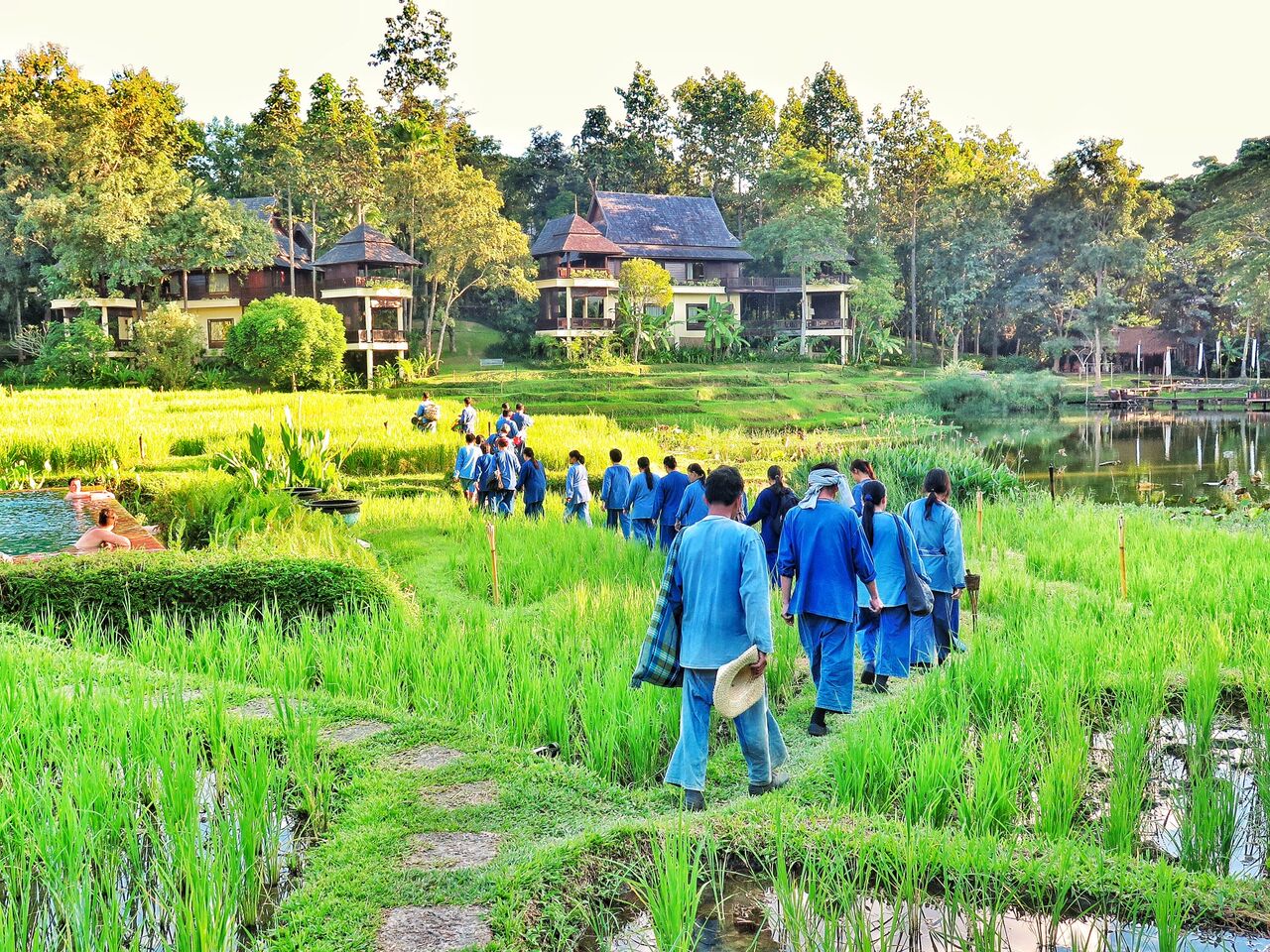 WHAT TO KNOW
PROPERTY SIZE: 99 rooms
ROOM STYLE: Contemporary
VIBE: Sophisticated
The landscape architecture of this property creates the sense of finding and attaining nirvana. Book a room with a view of the rice fields
WHAT TO LOVE
Zen Architecture
Suite Views of the Rice Fields
Pristine Infinity Pools
LUXWT AMENITIES
All LuxWT Guests Receive:
Upgrade on arrival, subject to availability
Buffet breakfast daily, for up to two in room guests
A complimentary bottle and tapas at Bankers Bar
Early check in/late check-out, subject to availability
AT THE HOTEL
24-hour Security
Air Conditioning
Banquet Facilities
Business Center
Children's Programs
Complimentary Parking
Conference Facilities
Culinary Program
Internet Access
Lounge/Bar
Meal Plans Available
Multi-lingual Staff
Parking
Pet Friendly
Restaurant
Shopping
RECREATION
Bicycle Rental
Fitness Center
Jacuzzi/Whirlpool
Pool
Sauna
Spa
SERVICES
Babysitting Services
Concierge Desk
Currency Exchange
House Safe
Laundry/Dry Cleaning/Pressing
Limousine Service
Room Service
Room Service 24-hours
Salon
Shoeshine Service
Turndown Service
Valet Parking
Wakeup Calls
Wedding Services
IN YOUR ROOM
Bathrobes
Complimentary Coffee/Tea
Complimentary Newspaper
Hair Dryer
Iron/Ironing Board
Mini Bar
LUXWT Prime Review
By Emily Eisenberg-@Eisenbee
Nestled within the rolling hillside outside of Chiang Mai sits the Four Seasons Resort is seamlessly integrated into the stunning natural landscape. Upon arrival, we watched the sun sink over the picturesque Suthep mountain range while we were were greeted with welcome drinks, cleansing hand towels, and wreaths of Jasmine flowers.
The meticulously designed hotel has the utmost attention to nature with stunning landscaping and views overlooking the working rice fields, mountainous landscapes, and tropical greenery. Guests can enjoy these views from their private villas or the verandas that cascade down the mountainside leading to two infinity pools. The aesthetics are truly remarkable. This is a place to appeal to all senses, as you can hear the birds chirping while smelling the flowery aroma from the expansive gardens, making this hotel more like an idyllic sanctuary than a resort.
Beyond the beautiful aesthetics, our palates were also pleased. We were able to enjoy an Italian dinner at the terrace restaurant, and had an authentic Thai in-room dining dinner on our private villa pavilion while sitting on our swinging chair overlooking the gorgeous grounds. The food was mouth-wateringly delicious and the attentive service was impeccable.
We found it difficult to remove ourselves from the pool during the day, since the two infinity pools were some of the nicest, and most refreshing swimming experiences I have had experienced to date. However, we were glad we found time to participate in some of the on-site activities. Our favorite was the hands on learning of how to grow rice. The hotel provided a very educational experience where we were able to wear traditional rice-planting outfits. We even planted and picked our own rice! While it was enjoyable it also made us appreciate the rice that we had on our plates each day.
We loved our stay at the Four Seasons in Chiang Mai, and can't wait to get back!
About the Resort
Immerse yourself in the lush tropics and get acquainted with local Thai culture on the terraced rice fields of the mystical Mae Rim Valley. Four Seasons Resort Chiang Mai is the perfect place to discover the treasures of Northern Thailand on your own terms, whether from a private pavilion perched above the sprawling grounds, the plush interiors of an exclusive residence, or the crystal waters of a foliage fringed pool.
ACCOMMODATIONS
The Resort offers an ideal combination of luxury accommodation options, signature service and unique experiencesfor the discerning traveller. Experience soul-deep relaxation at our award-winning spa, featuring techniques inspired by ancient wellness rituals. Go on a culinary adventure as you sample vibrant local flavours and try your hand at cooking Thai specialties. Laze in the cool waters of our two swimming pools, overlooking emerald paddy fields.
DINING
Expect elegant Thai cuisine, wide-ranging Asian specialties and a variety of international favourites throughout the Resort in Chiang Mai.
SPA
Step into the Spa at Four Seasons Resort Chiang Mai and enter a luxurious temple of harmony for body, mind and spirit – an indulgent sanctuary created exclusively for your pleasure and well-being.
Our spa treatments are divided according to Thailand's social harmony.
The concept of social harmony is very important – from consideration for others to maintaining one's own equilibrium. Traditionally, the Thai social system is arranged into six distinct groups: Servers, Farmers, Craftsmen, Noblemen, Royalty and Monks. Each group is recognised for its own unique beauty, wisdom and humbleness, and offers many gifts to the wider society.
DESTINATION
Chiang Mai is in the heart of an area once known as the Lanna Kingdom, meaning "the land of a million rice fields." While its vibrant blend of cultures gives the area a distinctive charm, the landscape is still covered with vivid green rice fields. Chiang Mai is often fondly called the Rose of the North for its beauty and spirit.
Guest Rooms & Suites
99 rooms, some with private pools
Pavilions, Villas, and Private Residences
Views overlooking the lush tropical gardens
Discreet and advanced in-room technology with high quality audio and interactive entertainment systems.
Features
Air Conditioning
Balcony/Lanai/Terrace
Internet Access
Non-Smoking
Sitting Area
Services
Complimentary Newspaper
Turn Down Service