LE BLANC RESORT
LOS CABOS |MEXICO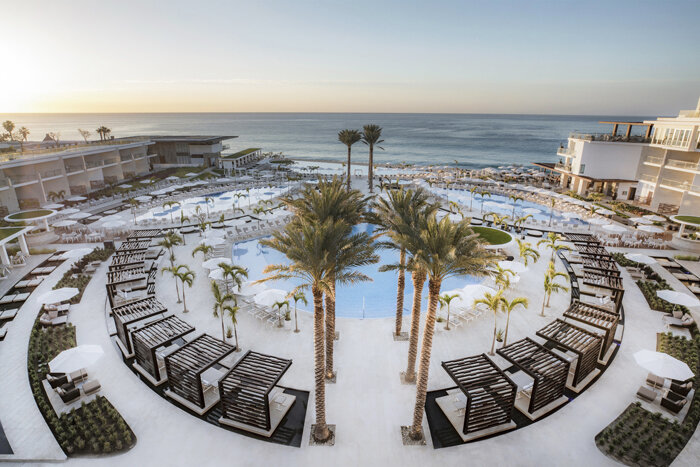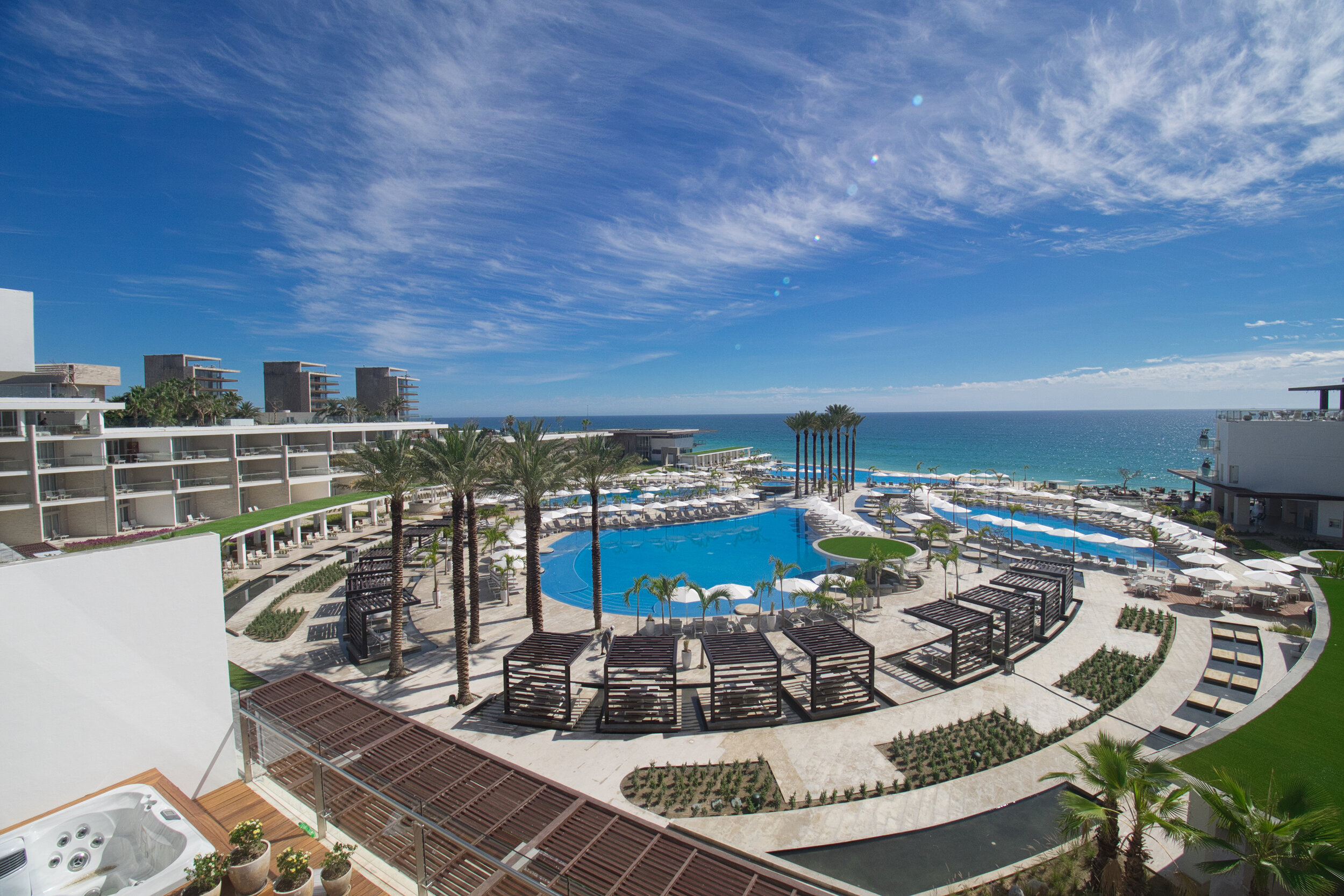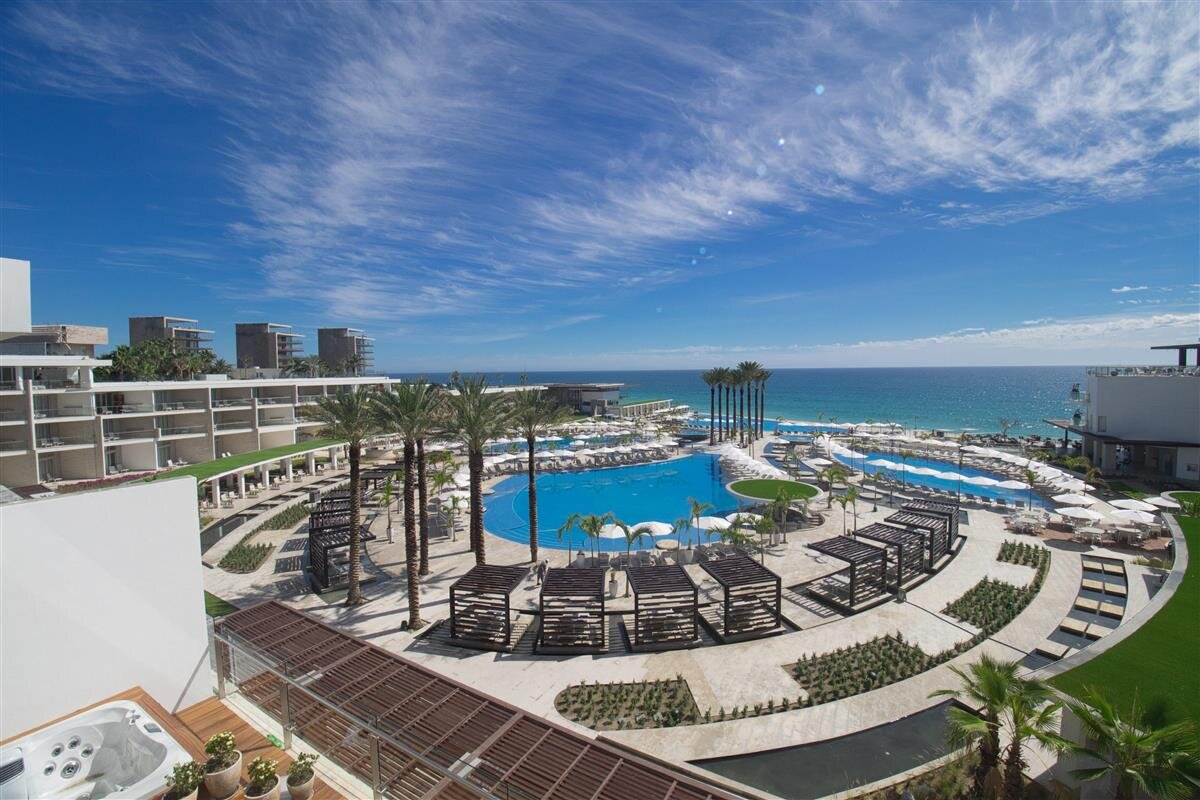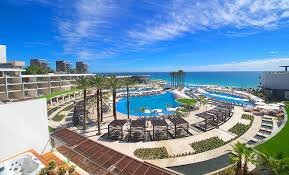 WHAT TO KNOW
PROPERTY SIZE: 373 rooms
ROOM STYLE: MODERN
VIBE: Chic
WHAT TO LOVE
Adult Only
All Inclusive Dining
Beachfront Rooms
hotel features: ROOM FEATURES:
Air conditioning

Minibar

Refrigerator in room

Non-smoking rooms

Suites

Robes

Slippers

Smart TV

Netflix

Soaking Tub
4 Outdoor Pools

Restaurant

Spa

Room service

Butler service

Free Internet

Breakfast included

Airport transportation

Laundry Service

Multilingual Staff

Non-smoking hotel

Outdoor pool

Public Wifi

Health Club

Golf

ABOUT THE HOTEL

Welcome to Le Blanc Spa Resort Los Cabos, an oasis of opulence on the Baja Peninsula where the desert meets the sea with uninterrupted year-round sunshine. Stroll across immaculate white marble floors and subtle décor. Taste a higher standard of culinary excellence, dip into four invigorating beachfront pools, and plunge into a mesmerizing, state-of-the-art spa facility. Here, you'll encounter a level of service not seen elsewhere, where luxury is always included and utterly unforgettable.
SPA
Quiet your mind, replenish your body, and satiate your soul. The Blanc Spa offers state-of-the-art transcendence for those who seek reprieve. Choose from robust menu of extraordinary modern and time-honored treatments to achieve paradise within.

This lavish facility boasts 25 treatment suites, including 15 single rooms and 9 couple's rooms. Discover a level of bliss not generally found in the outside world.
PERSONAL BUTLER
Once you arrive, you need only relax and enjoy its beauty, we will happily take care of everything else. Any request will be taken care of by a dedicated and attentive butler. Whether you need your luggage unpacked, restaurant reservations made, or a silky bath drawn, your private butler will handle your every whim in a prompt fashion as you continue to remain carefree and relaxed.
FINE DINING
TOURS
Take a catamaran voyage across the Sea of Cortez, snorkel in cerulean waters, embark on a whale watching expedition, or go on a tour of historic San Jose. Experience the breathtaking beauty of the Baja peninsula with these and other fantastic tour options offered by Le Blanc Spa Resort Los Cabos. Make your vacation unforgettable with once in a lifetime experiences.
HYDRO THERAPY AT BLANC SPA
This complimentary service is included as part of your stay and begins with the water journey. Your adventure begins with a session in our cinnamon-infused sauna, followed by a light misting and a full-body shower leading up to a detoxifying session in our starlit steam room. From here you will advance into our ice room to snap your pores shut, leaving skin tingling and refreshed, followed by an immersion in our hydrotherapy pools with hot, cold, and pressure therapy at your leisure. This holistic 'health through water' treatment, inspired by traditional Greco-Roman rituals is meant to provide a relaxing and stimulating feeling all over the body.
FITNESS CENTER
Le Blanc Spa Resort's state-of-the-art fitness center is open from 6:00 a.m. to 11:00 p.m. Maintain your physique with a wide variety of engaging classes, such as Pilates, group training, outdoor cardio Pilates, Zumba, aqua spinning, total workout, TRX straps, energy cycling, dance fit, abs clinic, fitball workout, and more. Life Fitness exercise equipment is available for your use, including a variety of cardiovascular machines such as treatmills, spinning cycles, aqua spinning cycles, dumbells, weighted bars, jump ropes, mats, balls, and foam rollers. Take your workout a step further with our expert instructors, and enjoy breaks with fresh fruit, bottles of water, and exercise towels whenever you'd like.