FOUR SEASONS RESORT KOH SAMUI
KOH SAMUI | THAILAND
NEIGHBORHOOD: gulf of siam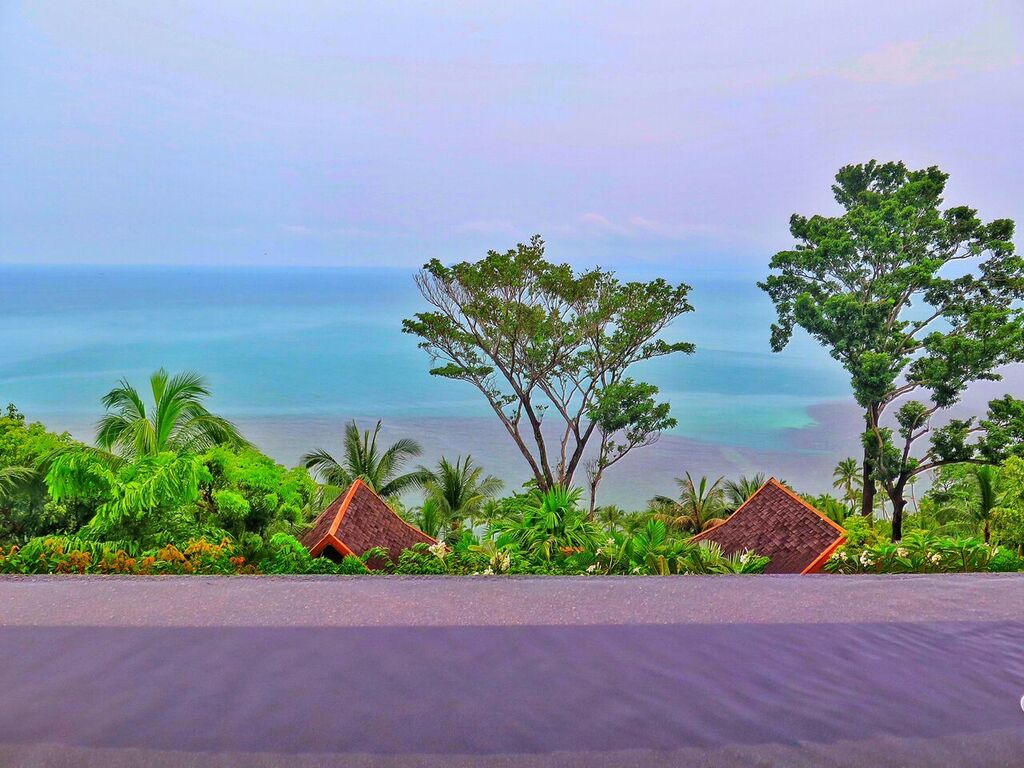 WHAT TO KNOW
PROPERTY SIZE: 70 rooms
ROOM STYLE: Contemporary
VIBE: Zen
Romantics will love dinner for two in a private cove on the beach — it's a great place to propose!
WHAT TO LOVE
Mesmerizing Views from Private Terraces
Private Infinity Pools
Unobstructed Ocean Views
LUXWT AMENITIES
All LuxWT Guests Receive:
• Three nights' luxurious accommodation

• Welcome bottle of wine

• Daily full American breakfast for two at KOH restaurant

• Private candlelight dinner for two, including alcoholic beverages and your choice of a Thai, Western, or Modern Thai set menu

• Spa credit valued at THB 6,000 per stay

• One movie of your choice with popcorn and soft drinks at "Just the Two of Us" private cinema

• Round-trip airport transfers between the airport and the Resort

Offered:

Sep 3, 2017 –Dec 19, 2017
Jan 11, 2018 –Dec 22, 2018
AT THE HOTEL
24-hour Security
Air Conditioning
Banquet Facilities
Business Center
Children's Programs
Connecting Rooms
Culinary Program
Internet Access
Lounge/Bar
Meal Plans Available
Multi-lingual Staff
Parking
Pet Friendly
Restaurant
Shopping
Villas
RECREATION
Fitness Center
Pool
Spa
Tennis Courts
Water Sports
SERVICES
Babysitting Services
Concierge Desk
Currency Exchange
House Safe
Housekeeping -- Twice Daily
Laundry/Dry Cleaning/Pressing
Limousine Service
Room Service
Room Service 24-hours
Salon
Shoeshine Service
Turndown Service
Wakeup Calls
Wedding Services
IN YOUR ROOM
Bathrobes
Butler Service
Complimentary Coffee/Tea
Complimentary Newspaper
Hair Dryer
Iron/Ironing Board
Mini Bar
Safe
Slippers
LUXWT Prime Review
By Emily Eisenberg- @Eisenbee
The Four Seasons, Koh Samui is a dream. I will start by saying that this hotel is more beautiful than words can truly give justice.
From the second we turned into the grounds, our jaws were dropping. We happened to pull in as the sun was setting, casting the perfect light onto the Gulf, and shadowing the surrounding islands into sunset colored silhouettes. This is the kind of view and beauty that inspires a mural.
On our golf cart trip to our villa from the main lobby, it was pointed out that the entire hotel is built into the hillside, giving each room an unobstructed view of the ocean.
When we walked into our villa, we couldn't help but pinch ourselves. We had our own private infinity pool, with a bottle of complimentary champagne waiting for us. From the drapery over the bed, to the standalone tub with a view of the ocean, we felt like we were royalty.
The only thing that got us to part with this incredible villa was the lure of the spa. We pampered ourselves with massages, and as if timed, right as the massage began, a rainstorm rolled in. Talk about relaxing. We were walked back to our villa with umbrellas, where we sat and watched the storm come in over the gulf from our private balcony. This was one of the most serene, and rejuvenating experiences of my life.
I am counting the days until I can make my way back here. Thank you Four Seasons Koh Samui!
About the Resort
Escape to the pristine luxury of white sandy beaches surrounded by lush tropical greenery. Four Seasons Resort Koh Samui is the perfect place to discover the idyllic bliss of Thailand's island life, whether from a private outdoor deck overlooking the ocean, the aqua-inspired interiors of a plush residence perched on the hillside, or the turquoise waters of an infinity pool.
ACCOMMODATIONS
At Four Seasons Resort Koh Samui, Thailand, experience island perfection in your private hillside luxury villa, shaded by coconut groves and overlooking the mystical Gulf of Siam.
Your chic, al fresco living space comes complete with a private infinity pool and astonishing panoramas of Laem Yai Bay, Koh Phangan and the Gulf of Thailand.
DINING
At Four Seasons Resort Koh Samui, experience a gourmet paradise, where abundant varieties of fish and exotic herbs are coupled with Thailand's sophisticated culinary traditions.
Koh samui SPA
For generations, Thais have planted special herbal gardens: hidden havens of wellness inspired by trusted family remedies. The Secret Garden Spa draws on the wisdom of these ancient traditions. Sheltered from the bustle of busy cities and hectic schedules, it's a sanctuary of purity devoted to healing body and being. Welcome to nature's nurturing embrace.
Stop. Breathe. Relax.
Enter paradise through an enchanted stone-stepped pathway, fringed by breezy coconut palms, stately banyans and indigenous herbs. At The Secret Garden Spa, we combine the tranquility of our surroundings with the pure natural goodness of plants grown right here at the resort.
Hydrating, nourishing coconut features prominently, and many treatments include poultices made from a unique blend of herbs—a 'secret' mix of lemongrass, turmeric, tamarind, ginger and more that helps relieve pain, ease inflammation and stimulate blood circulation. Each treatment begins with a heavenly foot cleansing ceremony: a homemade blend of coconut oil, jasmine rice and milk powder scrubs away fatigue, followed by a spritz of fragrant kaffir lime essential oil.
LEISURE AND ACTIVITIES
Take advantage the natural beauty surrounding the Resort with a range of water-based activities that includes snorkelling, scuba diving, reef fishing and even a private boat cruise. On our beautiful white-sand beach with shade-lending palm trees all around, guests can relax and take in spectacular views of distant islands and the Gulf of Thailand, or take advantage of an extensive selection of beach activities.
BEST OF THE BEST
Four Seasons Resort Koh Samui takes you away, offering a divine escape on the coast of the mystical Gulf of Siam. You'll stay in spacious villas or expansive residences with alfresco living space and infinity pool-views of the neighboring islands and coconut groves. Start your day in paradise with yoga, a fitting way to reflect on the surrounding beauty. Enjoy spa treatments — perhaps a healing ritual in a sala treatment room or a massage on a shady beach. Train in a Muay Thai ring, high atop the isle. Savor the afternoon tea at Koh Thai Kitchen; lounge at the new beach bar, Cocorum; and feast with a unique experience like Infinity Dining.
Guest Rooms & Suites
one bedroom pool villa
Amenities
Gulf View
Partial Ocean View
Bathrobe
Coffee/Tea Maker
Hair Dryer
Mini Bar
Safe
two bedroom residence wth pool
Amenities
Gulf View
Bathrobe
Coffee/Tea Maker
Hair Dryer
Microwave
Mini Bar
Refrigerator
four bedroom residence with pool
Amenities
Gulf View
Bathrobe
Coffee/Tea Maker
Hair Dryer
Microwave
Mini Bar
Refrigerator
Beach villa with pool
Upgrade: One bedroom Residence with Pool
Amenities
Gulf View
Bathrobe
Coffee/Tea Maker
Hair Dryer
Mini Bar
Safe
Slippers
three bedroom residence with pool
Amenities
Gulf View
Bathrobe
Coffee/Tea Maker
Hair Dryer
Microwave
Mini Bar
Refrigerator